REAL MADRID V ATLETICO MADRID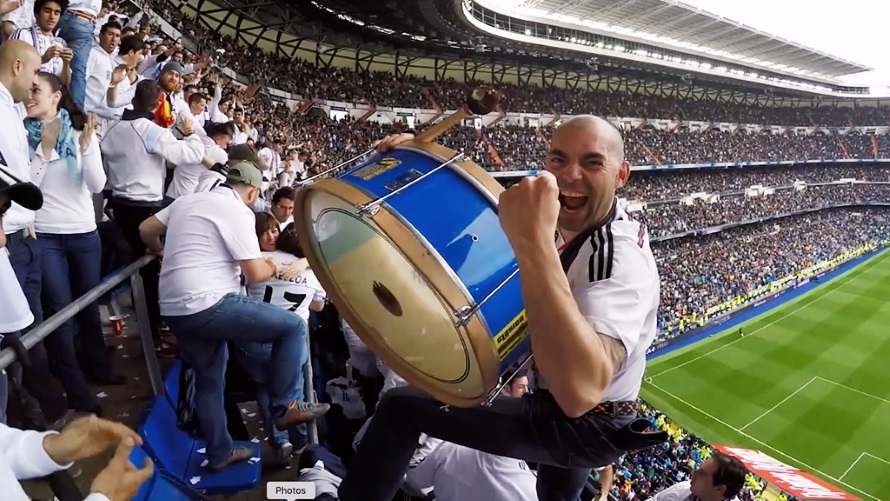 Durata: 4 Giorni
Luogo: Madrid
THURS 24TH - SUN 27TH FEB, 2023

Save $150 off any 2022/23 Season trip when you book by October 31, 2022. Enter promo code EPD150 at the time of booking. See our website for terms and conditions.

TRIP ITINERARY
DAY 1 – WARM UP
Join your Trip Captain and new fan friends

Kick off with a tour of the sacred Bernabéu stadium

Discover Madrid's famous footie sights with this ball-by-ball walking tour

Munch tapas at Los Chanquetes, and dine at Real Madrid player-owned Sanchis Bar Marisquera
DAY 2 – EXPERIENCE THE PASSION
Discover the street art and culture of iconic Madrid neighbourhood Lavapiès

It's the hora de comer at the famous Mercado de San Fernando

Visit Los Dragones de Lavapiès football charity providing footie training for underprivileged kids

Say salud and banter at a peña Madridista pre-Clásico
DAY 3 – THE BIG MATCH
Breakfast at the Rastro Café el Pavón in Madrid's Sunday flea market

Go big with on Madrid masterclass with a top El País footie writer

Learn the chants with peña al Ataque

Football is go at the Bernabéu followed by post-match celebrations
DAY 4 – FULL TIME
MADRID
It's the Madridistas, it's flamenco spirit, it's wild emotion. It's Madrid, the Spanish capital that eats, drinks and dances football, where surrender has never been an option and the people never sleep. This royal city packed with culture, art, fashion and architecture stops in its tracks for the men in white, the most decorated of clubs. So raise your 'gintonic' and prepare to party in the most passionate football city in the world.
THE HOTEL
Your accommodations are hand-selected for each and every game from a portfolio of rigorously-vetted hotels. Our Trip Design team prioritises location, proximity to activities, comfort, and design to ensure your stay is a goal, every time. In Madrid, we often stay at hotels such as the Ibis Styles, the Novotella Las Ventas or similar.

WHAT'S INCLUDED
Match Ticket

Three nights hotel accommodation, including breakfast

Three dinners, one lunch, local snacks

Nightly round of drinks (on Eric)

Madrid footy themed walking tour

Meet with the club and coaches of a local grassroots football club

Santiago Bernabeu stadium tour

Drinks and deep dive with local Real Madrid expert

Fan chant workshop with local supporters

Street art tour in the iconic Lavapiés neighbourhood

Return transportation to and from all scheduled activities

Private return airport or train station transfers

Services of Looking FC Trip Captain

Carbon offsets for your whole trip & all local taxes